Commercial Solar Panels In Indiana
Is Solar a Fit for Your Business?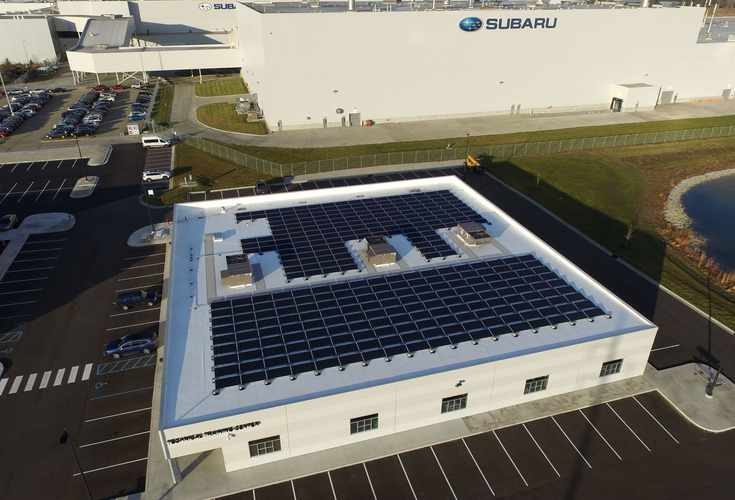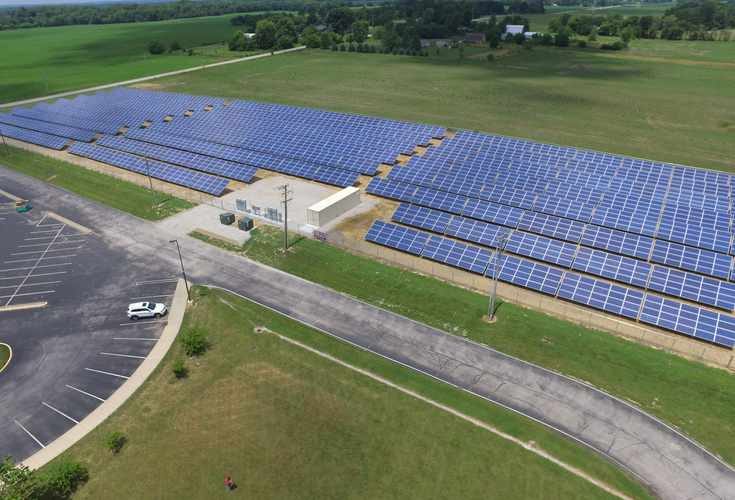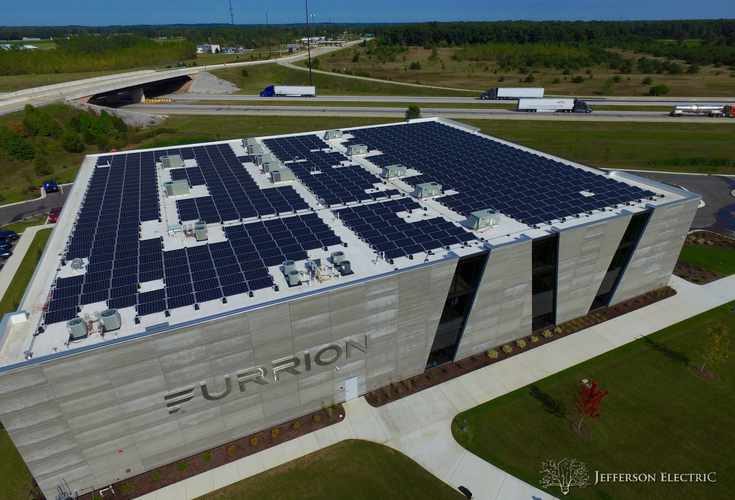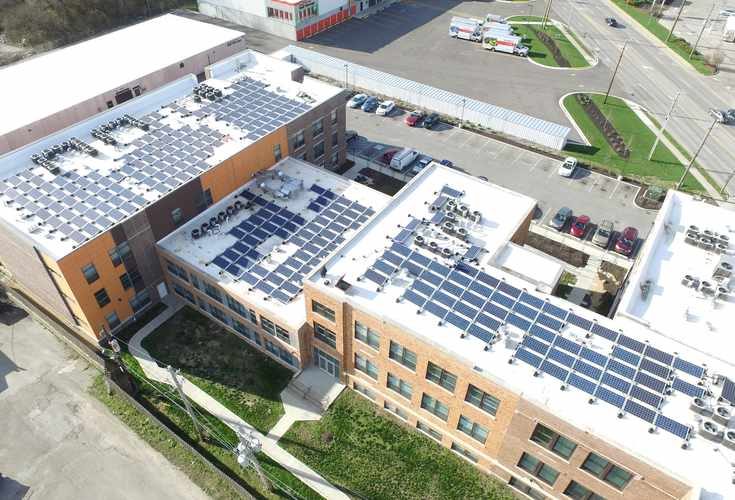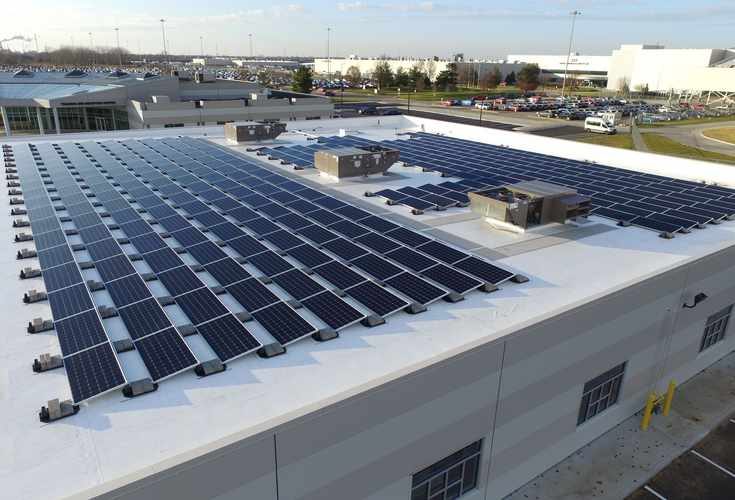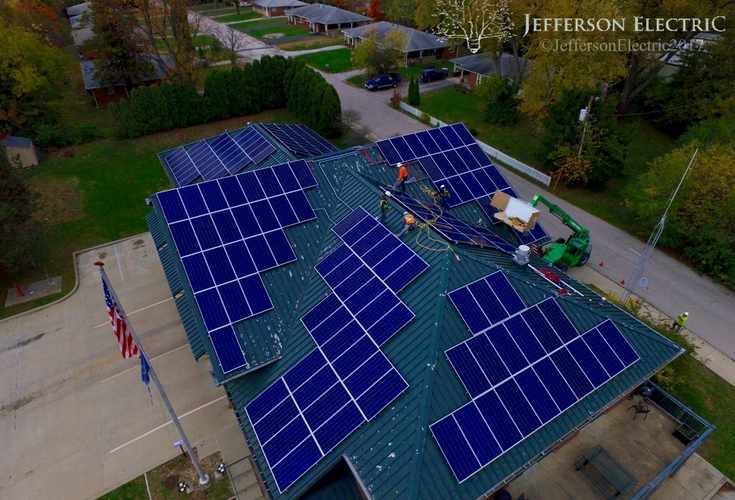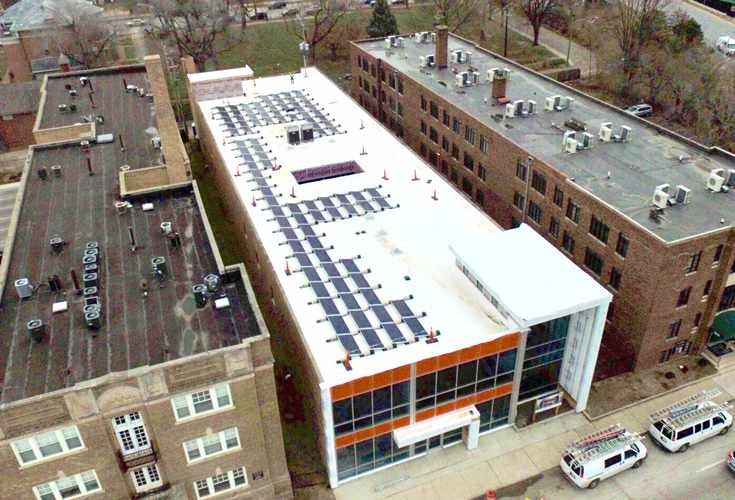 Are you planning to pursue solar for your business? We are qualified to address all areas of commercial solar services, from design to the extended permitting process to large scale installation. Regardless of whether you're new to solar or if you're an expert, our experienced team of NABCEP certified Energy Consultants and licensed electricians can help. Our top priority is to exhibit our core values through every interaction: relationship, integrity and excellence. We want to provide you with quality work and clear communication so you don't have to worry about unanswered questions. You can trust us for all of these commercial solar needs:
Our Commercial Solar Services Include:
Commercial Solar Engineering & Feasibility Study:
When a customer expresses interest in commercial solar panels but is uncertain about their property's compatibility for installation, they and the Sales Account Manager may request a feasibility study. This study aids both the customer and the SAM in examining the suitability of roof-mounted versus ground-mounted solar and provides greater clarity on system design specs.
Commercial Energy Consultation:
 Potential clients will receive an email invite for a consultation with a Sales Account Manager over the phone. During the call, the client will be asked about their electricity consumption, objectives, preferences, project budget, and restrictions. The consultation's aim is for the SAM to comprehend the client's vision for a solar energy setup.
Commercial Solar Design: Following the consultation, our Sales Account Manager will craft a solar energy system design that fully satisfies the customer's requirements. The customer will receive the design, along with relevant product specification sheets.
Commercial Solar Extended Compliance: Upon receipt of a signed proposal, the Sales Account Manager will promptly provide the necessary details to the sales support team. Subsequently, the project will undergo processing, during which the client's file will be established, material lists and installation notes will be appended, racking diagrams will be generated, and the client will be included in the Project Status report.
Commercial Solar Large Scale Installation: After all processing is finished, permits are obtained, interconnection applications are approved, and all invoices are paid, the scheduler will be informed to arrange the installation of the project. Once the customer confirms the scheduling, the scheduler notifies the warehouse team with the list of required materials and equipment for the project.
At Jefferson Electric, we are proud of our expertise in providing commercial solar services. Our mission is to assist individuals and businesses seeking to harness the power of solar panels for their commercial needs. If you are considering the installation of commercial solar panels and need tailored solutions, or if you have any inquiries about our extensive list of services, please do not hesitate to reach out to us today. Contact Us